Higher education
The Fox School of Business & STHM

The Fox School of Business at Temple University provides customized domestic and global programs and curricula, along with research and opportunities that enhance business and cultural education.

For the past year and a half, I've worked alongside the associate creative director for The Fox School and the School of Sport, Tourism and Hospitality Management (STHM) to produce both internal and external marketing and branding collateral for multiplatform use.

I've gained ample experience creating pieces from scratch and following them up to print production and digital deployment. Further, I've learned to work and collaborate within a larger and oftentimes diluted chain of command. My time at Fox has significantly strengthened my decision-making process and increased my work efficiency.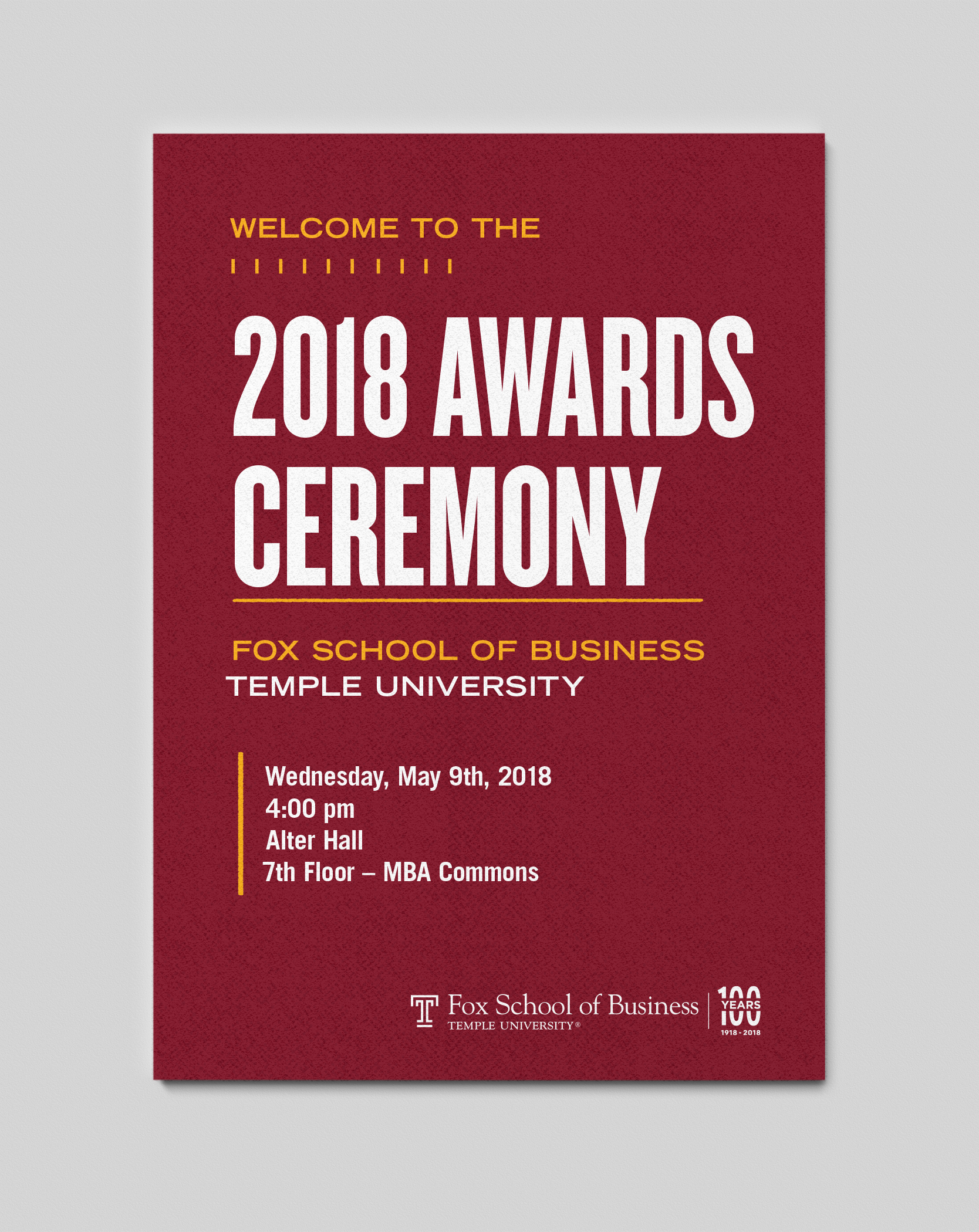 The Fox School & STHM host a handful of events throughout the calendar year, several of which require extensive, more creatively designed event collateral. I've had the opportunity to help design pieces for these events. We start by creating and presenting several concepts (or "looks") and, once one is selected, go from there to ensure all collateral is printed and ready before they're needed. Such collateral includes: save the dates, invitations, table cards, placards, menu cards, presentations, name tags, and more.