Print & Editorial
The Temple News
Trying to produce a weekly print publication was tough. The design team was always short-staffed and would (more often than not) get thrown into absurd obstacles.

The day I came aboard The Temple News, I immediately began on a complete design overhaul. I spent an extensive amount of time assessing and selecting print assets to create a cohesive, consistent, and recognizable visual identity.

PUBLICATION DESIGN

---
An overhwelming majority of my job entailed constructing a weekly print publication. Each issue ranged anywhere between 16 to 26 pages, with a production schedule of two days.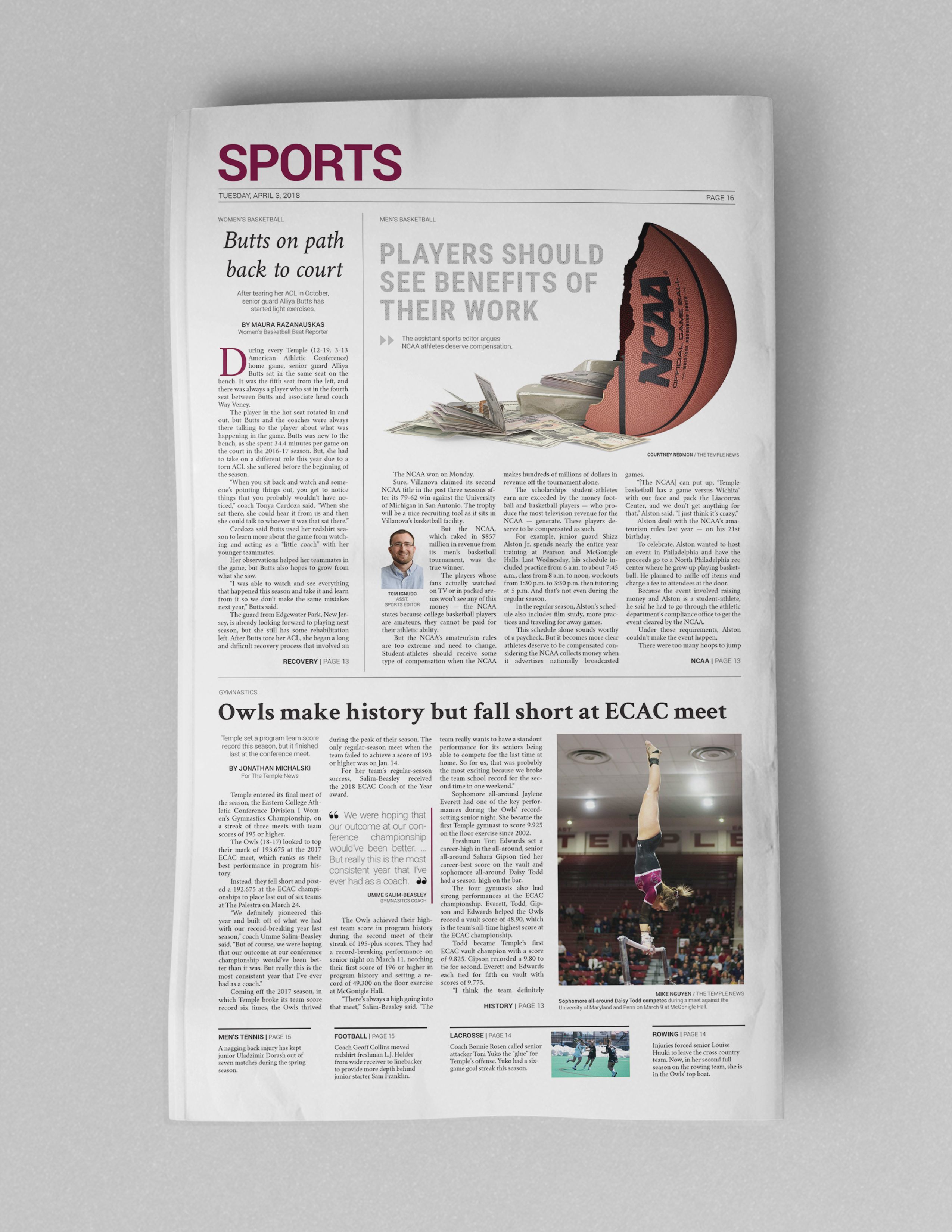 EDITORIAL + GRAPHIC ART
---
A large portion of my job consisted of "making graphics" – that is, visualizing data, illustrating editorial editorial, and creating photo illustrations and collages.


AWARDS
---
Aug. 30, 2016 Sports Front – Best Layout/Design (Division I)


Pennsylvania Newsmedia Organization Student Keystone Awards (2017)



Lunchies 2016 Cover – 2nd Best Design of the Year


Associated Collegiate Press Pacemaker Awards

(2017)





Best Overall Non-Daily Student Newspaper


Society of Professional Journalists Mark of Excellence Awards

(2018)